THE STORY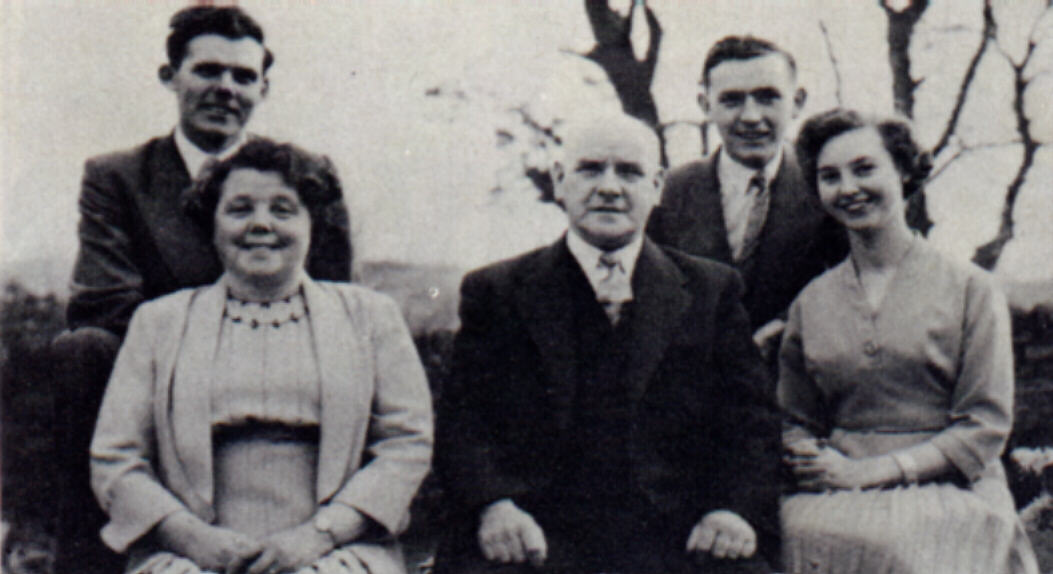 1956
Picture Above

Centre:- J B Snaith

Left front :- Mrs E Snaith

Right front:- Daughter, Margaret

Left rear:- Son, Peter

Right rear:- Son, Michael

The story begins in 1924 in a small village called Cross Roads near the Brontë village of Haworth, Where my grandfather John Bailey Snaith and Maurice Taylor ran a small local garage and taxi service, The taxi service became that popular it was decided to start a bus company, they started to run a regular bus service from Haworth to Stanbury.
The first bus ran on Friday 8th December 1926 it was a Model T Ford bought for £30.00 with its wooden roof and canvas side it doubled as a delivery wagon on it's first bus journey the takings were 3s/9d this is when petrol was 1s a gallon!
The only lighting inside the bus was the dim light from a bicycle light, With it's wooden benches it could not be classed as comfortable but it was transport.
In 1928 JB (as he was know to the family and friends) and Maurice Taylor decided to split the partnership Maurice taking over the garage and JB taking the transport side of the business, taking premises in Haworth.
A regular bus service then flourished between Haworth and Stanbury other services were then introduced between Haworth and Oxenhope also Haworth to Laneshawbridge (Near Colne, Lancashire)
The bus service continued until 1956 when the West Yorkshire Bus Company started to run a skeleton service to Stanbury.
As well as the local bus service, day excursions, school transportation and factory services kept the firm busy.
It's heyday was immediately after the Second World War, when the company ran thirteen coaches, twelve coaches lined up along Station road in Haworth to take people to Blackpool, Morecambe, Scarborough or Bridlington at one time.
In approximately 1949 Peter joined the family business then in 1957 Michael (My Dad) joined the family business.
Many trips were taken to each corner of the UK as well as throughout Europe, many a time seats were removed to allow extra storage for tents and other camping equipment as required by local Scout and Guide Company's, in 1972 larger premises were taken in the site of an old quarry known as Jaggers quarry this was renamed Bankfield Garage this location was ideal with a large garage and parking facilities and still being in the village of Haworth.
In the making of the Railway Children the television film the cast charted a mini bus to transport them to various locations.
After various pressure in January 1981 The Brontë Bus Company closed down.
Peter is enjoying his retirement still living in the Worth Valley
My Dad Michael passed away February 2019 at 81 years.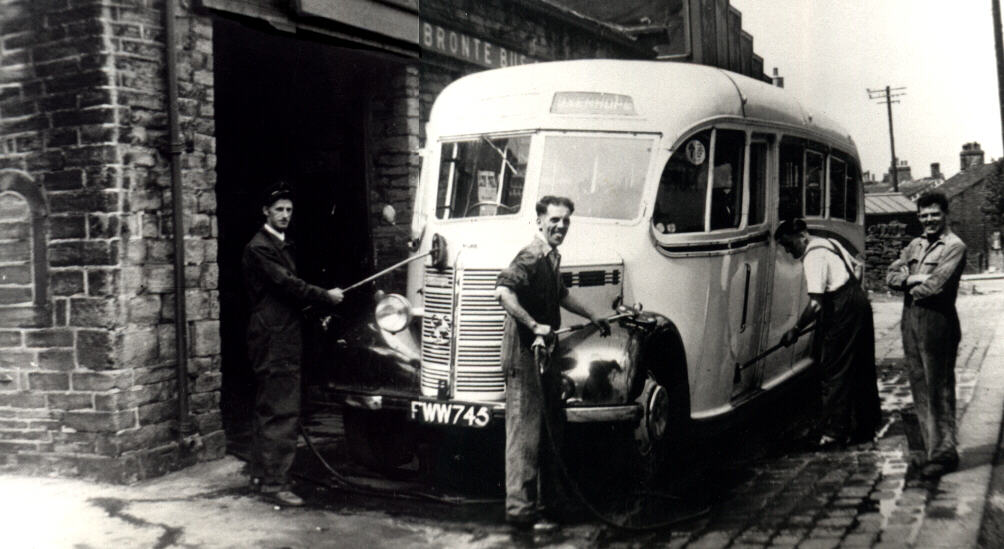 Jack Roe Cedric Gill Jack Rodgerson Peter Snaith
Outside the Garage along Sun Street, Haworth.
| | | |
| --- | --- | --- |
| | 1949 BEDFORD OB DUPLE VISTOR 29 SEATER FITTED WITH PERKINS P6 DIESEL ENGINE | |