Brontė Bus Company in the 1940`s
During the war years it was difficult running a bus service in Haworth . There was fuel rationing so we needed coupons to get fuel which was petrol, these came from the covariant office in Wakefield.
Some times we ran out off coupons and had to go in the car and beg more.
We got extra coupons to take Keighley Rugby League Team to away games.
All excursion and tours with the coaches stopped.
We had an Albion Victor 29 seated coach reg No AWT 969 which we had brought new in 1935 this was commandeered by the Ministry of Transport in 1940 and ordered to Boston Spar with one of our drivers for use in moving troops to the coast in the event of an invasion, the ministry of transport eventually purchased the coach from us and we lost sight of it.
After the war we were given the option of repurchasing the coach which had been sat in an airfield near Castle Bromwich where it had been camouflaged and was in poor condition as vehicles were difficult to come by we purchased the coach and after extensive renovation to the chassis and body ran in service until 1954.
In 1942 we were granted to be able to get a new Bus this was a Bedford 29 seated Utility with wood seats, we had this bus for a long time.
After the War we put a Perkins diesel engine in it and proper bus seats. also it was painted brown so it was painted in the colours of Brontė Bus red and royal ivory.
All the Buses were red and royal ivory and the coaches were Black and ivory.
There were no parts to keep the buses running and sometimes things had to be welded together. Springs, engine parts etc.
Getting around in winter was difficult no road salt just ashes. All the Buses where fitted with snow chains.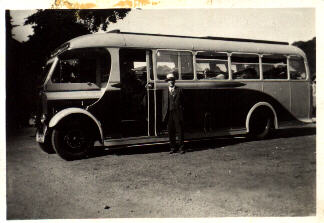 1935 Albion Victor Commandeered in 1940
PICTURE GALLERY 1940 - 1960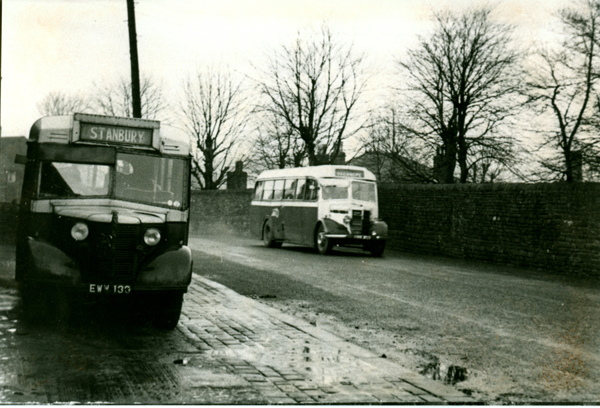 Bedford OB Utility bus and a 29 seater Bedford OB with Mulliner body
Outside the garage along Sun Street in Haworth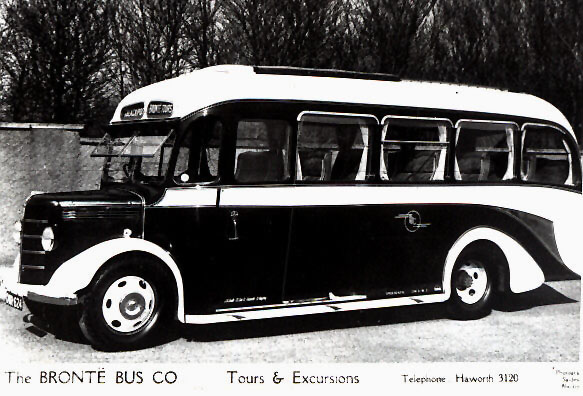 Bedford 1938
Cost £850 on the road new !! Cable brakes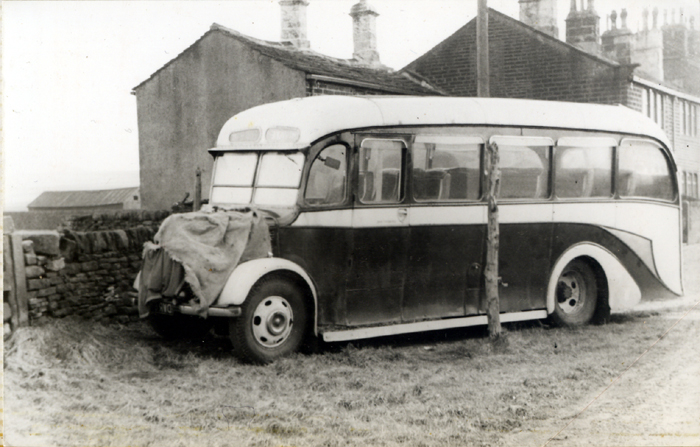 The same coach was bought by a mill in Bradford and was left disused on Marsh lane in Oxenhope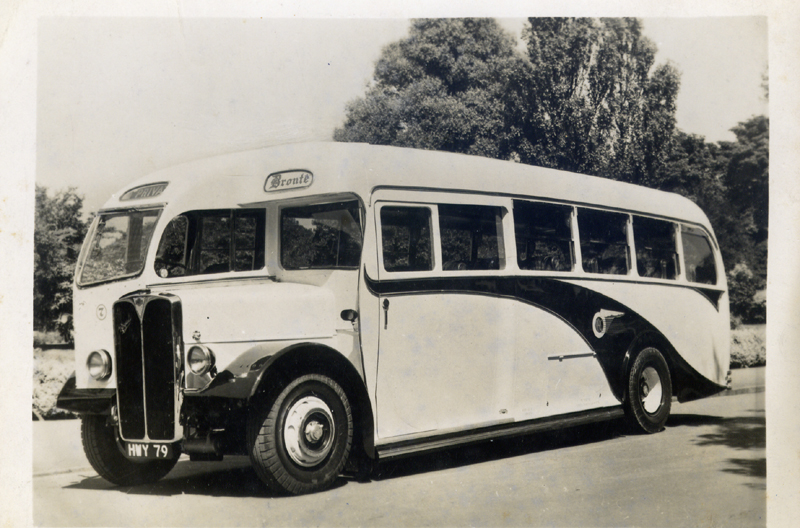 ACE 9.6ltr Barnaby body Hull 33 seater bought new in 1949
4 speed manual gearbox Vacuum servo brakes Max speed 52mph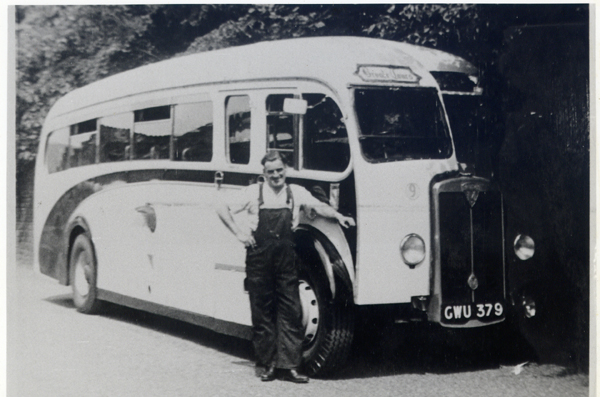 A proud Jack Rodgerson
In 1947 this Maudsley Marathon MK2 Plaxton 33 seater was purchased new.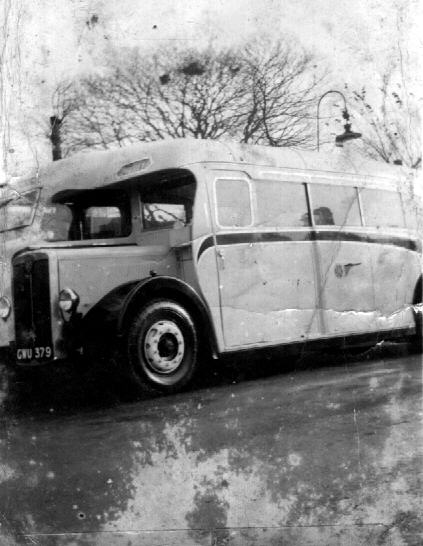 Above we have the original half cab design with a Maudslay 6 Cly petrol engine and David Brown 5 speed gearbox.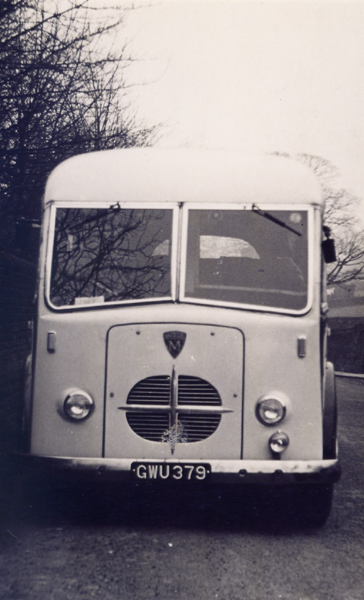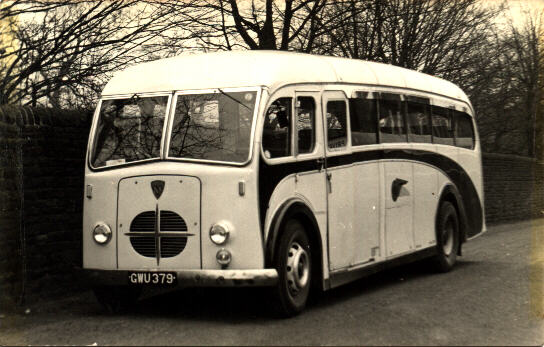 In 1955 the same Maudslay Marathon was converted `in House` to a full front design and
fitted with a 7.7 litre A.E.C Diesel engine and gearbox from a London Transport Double Decker.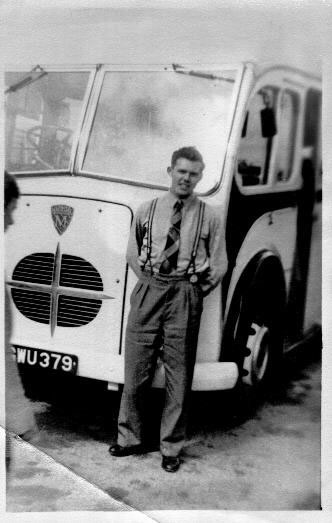 Peter Snaith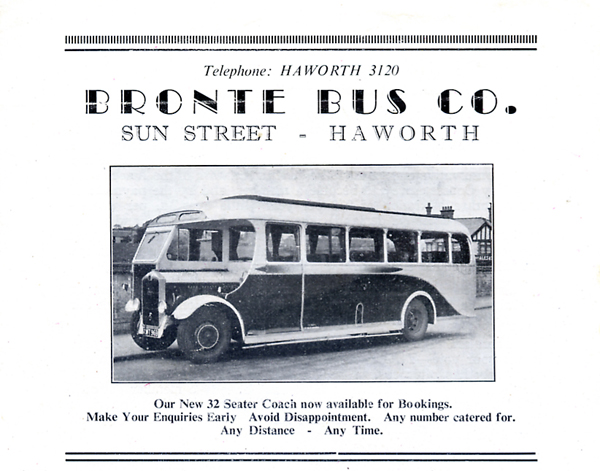 1947 Advert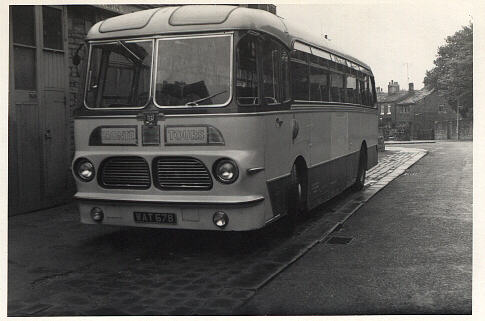 1957
Leyland 35 Seater Harington Body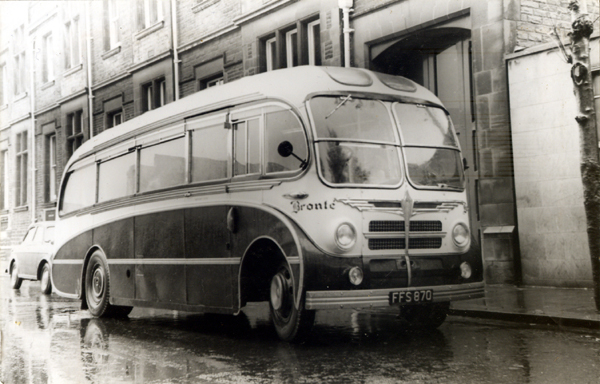 Bedford 28hp petrol 24 seater Burlingham body this coach was built onto a Bedford utility chassis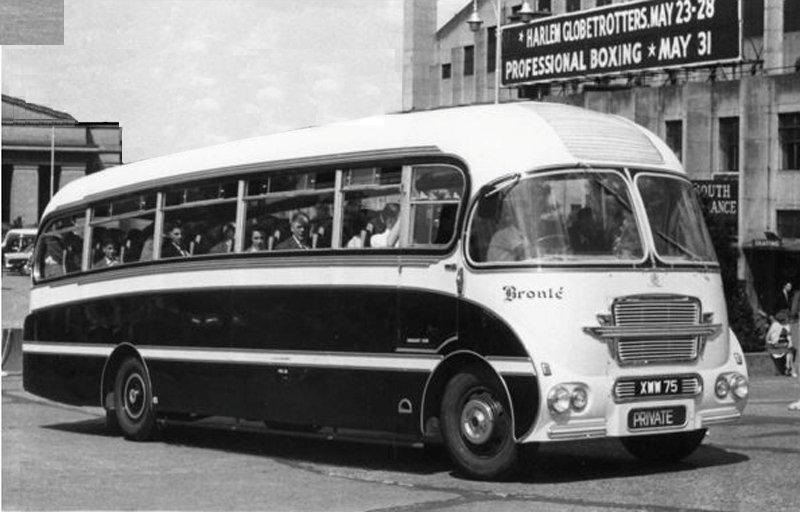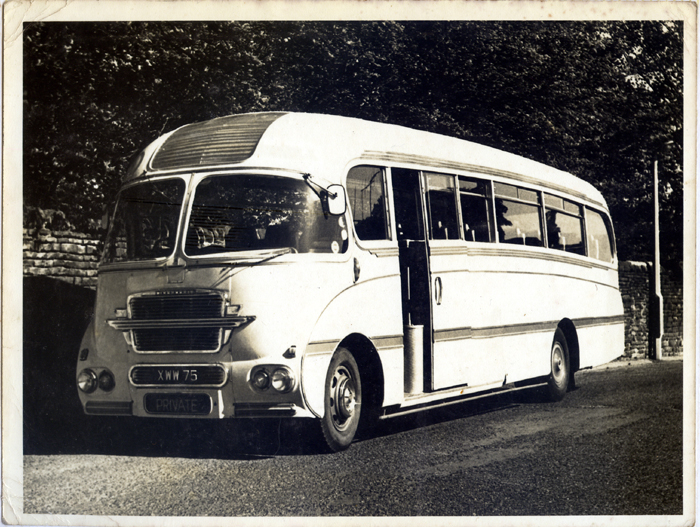 Bedford 41 seater Burlingham Body All glass fibre 1959